< Back to all results
July 5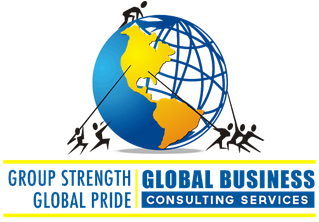 Project Manager
Work location: Remote
Hours per week: 10
The Project Manager (PM) is responsible for the detailed project definition and management using the approved project management tools and methodology for the assigned customer account. Responsibilities include full project management responsibilities for one or more projects, including complex projects with multiple sub-projects, providing an effective management interface to the Service Delivery Manager, partners and/or suppliers. Ensure the project(s) are viewed as successful for all parties of the project(s) and that agreed Hitachi objectives are met or exceeded whilst maintaining an exemplary level of customer satisfaction
Primary Responsibilities:
Establish, agree and communicate the Project Management Plan for each assigned project, in line with Hitachi standards and practices
Ensure all projects are appropriately resourced and that resources are assigned within Changepoint for time management purposes.
Review Hitachi requirements and validate customer requirements integrating these into the single project plan during the kick-off phase, ensuring that the project definition and plan are complete with reference to the deliverables, completion criteria, key dates, milestones and effort
Ensure that a full risk assessment is undertaken, a risk register is created, and the risks are actively managed throughout the project. Develop and manage contingency plans as required
Insuring compliance with established policies, procedures and practices defined by Hitachi for managing the infrastructure
Drive the project execution process to achieve the defined scope and deliverables to the dates and milestones set and agreed in the project plan and statement of work. Control out-of-scope requests and initiate corrective action with the Service Delivery Manager and Client Director to either to bring the project back into scope or change control
Conduct regularly scheduled project meetings both internally with Hitachi resources and externally with Hitachi and Customer resources.
Provide daily (when needed) and weekly status reports with the customer and Hitachi, ensuring a sound, comprehensive status is reported, and all issues, risks and exposures are highlighted in a timely and effective manner
Prepare and present project closure presentations and post all project artifacts to the appropriate Hitachi repository.
Ensure that all completion milestones are achieved, obtaining customer sign-off and acceptance certification
Manage or participate in any post project reviews and feedback lessons learned, as part of Hitachi process improvement
Reports to the Client Director and supports the Client Director in furthering the relationship the customer
Required Skills:
Minimum of 5 years of project management experience within a technology environment for enterprise companies.
Minimum of 5 years experience with the full Microsoft Suite, including Excel, Word and PowerPoint. Experience with and/or knowledge of Project Management Tools and SharePoint is beneficial
Demonstrated ability to complete tasks within a project from inception through delivery and completion
Proficient with hardware, software and operating systems found in enterprise environments.
Possesses strong Hitachi Storage, Compute and Infrastructure product knowledge.
Possess general understanding of IT Infrastructure, ITIL framework and ITSM.
Strong understanding of multiple business environments.
Ability to prioritize projects and deliverables.
Excellent communication and organizational skills
Education:
Bachelor s Degree or equivalent in IT Management or other related technology fields of study.
PMP Certification strongly preferred
Email resume to: pradeep(at)gbcs-usa(dot)com. Contact # (732) 548-4000 with JOB # H4378_PM_Remote mentioned in the subject line of your email.
Apply