< Back to all results
June 4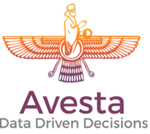 Our Client is going beyond traditional Point of Sale (POS) technology with a singular focus on fast casual and quick service restaurant chains. Leveraging an API-first approach and a core suite of omni-channel ordering solutions, our client delivers an enterprise-scale, cloud-based POS platform that s easy to implement, easy to use, and easy to afford. Improved guest experience, best-in-class integrations, centralized enterprise management, and payment processor choice are some of the reasons leading restaurant chains choose our client to help them move faster, stay nimble, and increase profits
Location F lexible - 1 s t preference Bethesda , MD 2nd preference - East Coast (Remote)
Job Description:
Our technology team is a small (but growing) group of talented and experienced engineers moving from a startup to a leading enterprise software company. We are in the process of building foundational core technology making key architectural decisions and implementing agile development processes including (CI/CD) for our future expansion.
Responsibilities:
Designing, Developing, Testing and Deploying high-performance reporting and analytics.
Develop reliable, near real time and batch data pipelines that make data easily consumable by end users and other systems
Develop tools to monitor, debug, and analyze data pipelines
Design and implement data schemas and models that can scale
Big Data Requirements:
Strong experience designing high-performance (large load, large data, low latency) reporting applications facilitating complex queries
Work with cloud data warehousing for ad-hoc and advanced analytics using large scale data using Redshift, Athena, BigQuery, Snowflake or ElasticSearch (e.g. billions of records)
Experience in implementing complex ETL pipelines preferably in connection with mongoDB, 3rd party systems (Salesforce, etc), AWS S3, and cloud data warehouses and familiarity with technologies such as Spark, Kafka.
Must have experience with non-RDBMS systems such as NoSQL, Columnar DB
Product Development Requirements:
Overall 10+ year s software product development experience
REST Based Web Services (building both services and clients of services)
Strong understanding and opinions about software development process
Code organization, test driven development, unit testing
Strong understanding and opinions about source control Git branching strategies
Experience with DevOps and CI/CD environments
Comfortable architecting and designing large scale systems
Designing for scalability
Design for high-performance low latency, high throughput
Architecting for scalable teams,
Comfortable exploring and employing new technologies
Bonus Points:
Familiar with .NET core
Docker / Swarm / Kubernetes
Experience working in a product company or has product company type software development experience
Comfortable working in a small company, start-up, fast moving, ambitious environment
Comfortable working in an environment with ambitious expectations for themselves & each other
Flexible mindset and able to deal with ambiguity
Excellent communication in person, on the phone, and in writing
Comfortable communicating with a wide range of individuals including peers, juniors, and seniors and executives
Intellectually curious, forward thinking, willing to suggest / try new technologies and creative approaches to problems
Apply