< Back to all results
June 3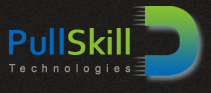 Position: Scrum Master Location: U.S. Remote Start: ASAP Duration: Long term intended for FTE W2 conversion Positions: 3
Immediate Need for multiple Scrum Masters to work 100% remote for us, Prodapt, to support our end customer who is a Product Company.
Requirements:• 5+ years working as a Scrum Master in Agile Development• Need Product Mindset Individual(s) as customer is a Product Company• Ability to work in Fast-pace and Chaotic Environment• Assertive, Outspoken and Good Facilitator – as he/she is setting agenda, driving sessions and communicating with managers, directors and VP level stakeholders• 100% fully-remote – and so the person must be reliable, dependable and capable of fully functioning remotely - in addition to having an environment (space/office) and infrastructure (high-speed internet) within their home to do so • Must fully understand Agile – and have the ability STILL of functioning and delivering within an environment that doesn't have 'Agile' fully modeled, practiced or embraced yet.• Should be familiar with Azure DevOps (TFS Next Generation Product) – or at the very least Jira• Must be patient and well-tempered (Thick-Skin)• Must be able to handle multiple tasks / projects • Must be well organized – and be able to bring order to disorder• Must be a problem solver / and have a strategic mentality• Network background preferred (not required)• Business Analyst and Project Management background preferred (not required)
I will cascade this out daily as needed to other suppliers. I appreciate your valued support.
Thanks,Click here to Apply
Apply