< Back to all results
June 2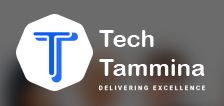 Responsible for ensuring compliance to ISO/IEC 20000-1 certification standards and maintaining certification for the datacenter/program.
Establishes and maintains a tailored strategy Quality Plan in collaboration with IDIQ SOW, GDIT best practices, ITIL Framework, and ISO service management standards.
Develops and implements quality control methodologies across the DHS DC1 Enterprise to ensure compliance with quality assurance standards, guidelines, and procedures in a large computer-based organization.
Develops and defines major quality characteristics including quality metrics and scoring parameters and determines requisite quality control resources.
Conducts and or participates in formal and informal reviews at pre-determined points throughout the system life cycle.
Ensures quality management process is effective;
Identifies, documents and implements a focused quality management process to ensure that Data Center 1 program requirements are met;
Manages all functions related to the execution of the Quality Management Plan and Schedule;
Leverages ITIL and corporate best practices to establish consistent and effective processes, to include the definition of process performance measures and continual process improvement.
REMOTE WORK ALLOWED. Must be willing to travel to Stennis, MS 6-10 times a year.
Must have a minimum of 11 years work experience.
Lean Six Sigma
ITIL
Best Regards,
Jaya703-349-1104
Apply
Related jobs
September 8
September 2
August 13
August 7
August 1
July 30
July 8
July 1
June 30
View all recent jobs