< Back to all results
May 11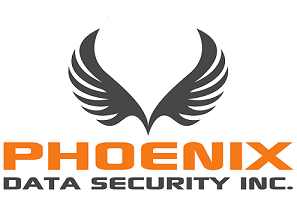 Phoenix Cybersecurity is looking for Cybersecurity Engineers to join our client delivery team. This is a remote, work-from-home position with no travel required.
Requirements:
Hold an active Secret or Top Secret clearance
Hold at least one of the following certifications: ISC2 CISSP, CompTIA Security+ CE
Have at least 3 years of experience in incident detection and response
Have at least 3 years of experience in Windows server administration
Bachelor's degree in a related field or 3 additional years of equivalent experience
Responsibilities:
Research, design, build and implement security system integrations leveraging COTS cybersecurity applications
Devise and implement test strategies that adequately assess all software aspects
Investigate and recreate reported defects
Work with other engineers to troubleshoot and resolve issues
Track and document all testing defects and resolutions
Phoenix Cybersecurity has been providing cybersecurity services to major corporations and the U.S. Federal Government since 2011. Our team is comprised of senior cybersecurity consultants and engineers with expertise in architecting results-oriented, cybersecurity solutions; and the operational processes to ensure accurate incident detection, enrichment, and response.
Apply