< Back to all results
August 26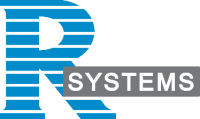 Technologies:
Java/Javascript high value
Python not required
Groovy a plus
Experience writing or consuming APIs
As the Senior Integration Engineer you will:
Facilitate the review and analysis of business requirements.
Design and engineer solutions for new and existing applications.
Create and maintain functional / technical design specifications and solutions to satisfy project requirements.
Provides technical and design expertise to the project team regarding applications solutions and problem resolution.
Participate in vendor software evaluations and integration strategies.
Develop software to specifications.
Identifies and implements automation strategies in the SDLC process.
Mentor and guide others in your team
Identifies and implements automation to increase end user productivity.
Embrace and be a strong advocate for CI/CD and Agile practices across the teams.
Runs code and design reviews and technical presentations to cross functional staff.
Provides 24/7 on-call rotational support of applications support to users including issue resolution. Accurately repairs and documents changes to applications as assigned.
Monitors system and application performance and troubleshoot/ resolve escalated issues.
Establish a high-performing Agile / Continuous Integration engineering practice.
Continually seek ways to optimize and improve all operational aspects of our IT solutions.
Requirements:
S. in Computer Science or a related technical field
Preferred minimum 5+ years experience in software engineering, integration design and implementation
Experience with Dell Boomi Integration technologies or other integration technologies - Mulesoft, AWS, Oracle SOA, Tibco, etc.
Experience in scripting languages - python, bash, groovy is a plus.
Demonstrate strong knowledge of services and integration patterns REST, SOAP
Experience working in a service oriented architecture both for sourcing and delivering data
Demonstrate strong knowledge in engineering fault tolerant, high performance, critical business applications
Preferred experience with Boomi-NetSuite adapter
Experience with NetSuite platform SuiteScript, SuiteFlow, SuiteBundler, SuiteTalk is a plus
Demonstrate strong knowledge of software design using OOA/D, UML, design patterns, data modeling, and ERDs
Ability to write future-proof code with an emphasis on extensibility and reusability
ERP experience with Oracle, NetSuite, etc. is a plus
Cloud Technologies experience with AWS, Azure is a plus
Ability to work in a fast-paced and dynamic environment
Strong written and verbal communication skills
For more information, feel free to call Vivek: 916-830-8768 /
R Systems Inc specialized IT Services & Solutions and IT-enabled Services provider catering to a wide range of global customers. We are endowed with some of the industry s highest quality certifications and standards, including CMMI Level 5, PCMM Level 5, ISO 27001:2005 and ISO 9001:2008. Our strength lies in our quality procedures, delivery and operational excellence, customer-centric approach, intellectual capital, and culture of innovation. With a rich legacy spread over two decades, we generate Value that helps organizations transcend to higher levels of efficiency and growth.
Apply