< Back to all results
August 24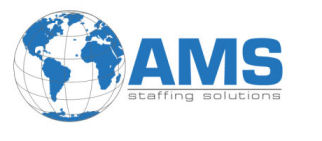 Please send resume in Word format if you are interested in this Senior DevOps Engineer / Enterprise Architect / API Gateway Engineer opening in Washington, DC 20002. This is a 5-8 YEAR engagement and we have had people on assignment for more than 8 years already. This can be a fulltime position with a salary in the $130K-$150K range plus benefits or an hourly rate in the $70/hr - $80/hr range (10-99 or W2). If you are not interested, please pass onto colleagues/associates as we do offer referral fees should they be hired.
Duties and Responsibilities (to include but not be limited to the following):
Design, build, manage and operate an OpenShfit Container Platform to support production workloads for the Judiciary.
Install and configure open source projects to create proof of concept demonstrating new capabilities
Integrate components and develop services on top of OpenShift to facilitate minimal developer friction with platform and encourage automation.
Evaluate performance trends in and expected changes in demand and capacity; and establish the appropriate scalability plans.
Evaluate changes in open source projects communities to stay abreast of current trends and improvements.
Access business viability of new technologies. Consult with other architects, system level IT managers, and customer groups to assess and evaluate current strategies
Lead development of architectural principals to support business goals
Recommend and maintain technology related policies and procedures
Identify and troubleshoot any availability and performance issues at multiple layers of deployment, from hardware, operating environment, network and application.
Qualifications and Experience:
Required
Masters Degree and 5 years of IT experience (or a Bachelors and 8 years.)
At least 5 years of experience in engineering and running applications in production
At least 2 years managing production applications running in containers
At least 1 year architecting enterprise container orchestration platforms (e.g. OpenShift, Kubernetes, DCOS, Cloud Foundry)
Expertise working with open source and/or commercial continuous integration and delivery tools (e.g. Jenkins, TravisCI, Bamboo)
Experience with configuration management tools such as Puppet, Chef, or Ansible
Experience providing observability to containerized applications (e.g. metrics, logging, tracing)
Self-motivated and collaborative IT professional with a strong background in software development and IT automation.
Preferred
Open Source contributor
At least 5 years as application architect
Experience migrating legacy applications into containerized environments
Apply