< Back to all results
August 24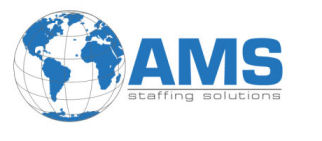 Please send resume in Word format if you are interested in this REMOTE Middleware Engineer opening in Washington, DC 20002. This is a 5-8 YEAR engagement and we have had people on assignment for more than 8 years already. This can be a fulltime position with a salary in the $130K-$150K range plus benefits or an hourly rate in the $70/hr - $80/hr range (10-99 or W2). If you are not interested, please pass onto colleagues/associates as we do offer referral fees should they be hired.
CANDIDATES MUST HAVE WEBSPHERE PORTAL 9.0 EXPERIENCE (MINIMUM 8.0)
This position will be REMOTE after 6-8 WEEKS ONSITE IN WASHINGTON, DC
Duties and Responsibilities (to include but not be limited to the following):
· Monitoring logs (alerts, errors, issues)
· Troubleshooting issues
· Respond to any server issues (finding root/cause and fixes)
· Handling tickets
· Upgrading HW
· Setting up environments
· Creating/editing documentation, etc.
· Work well within a remote team of administrators
· Candidates will need to train in DC for 6-8 weeks. After that period, can work remotely, only returning to DC monthly for team meetings
Qualifications and Experience:
Required –
· Candidates must be familiar with the following:
· Red Hat JBOSS EAP
· Apache, HTTP
· Build servers such as Jenkins or Bamboo
· Linux experience
· Familiar with LDAP, Databases, SSO, GIT, and the Atlassian Product Suite
· WebSphere Application Server v9 and WebSphere Portal Server v9
· Individual must have experience in designing and executing changes, including patching and upgrades into a Highly Available, fault tolerant environment
· Understanding of Security best practices, administration and governance of the products and services is required
· Ability to work and interact with others in a structured / team environment across technical organizations
· Individuals must be logical and methodical with regards to project delivery and problem solving
· Accuracy and attention to detail; must have organizational skills
· Independent problem solver with troubleshooting, decision making and analytical skills
· Require limited supervision
· Self-motivated
· Self-starter
· Time management skills
· Flexibility and adaptability to handle competing work demands
· Exceptional communications skills, both written and oral, are a requirement for this position
· Demonstrated ability to communicate to nontechnical audience on technical issues
· Demonstrated ability to communicate on a technical level to a technical audience
· Applicants must pass a Federal background check for "public trust." Applicants must be a US Citizen or Green Card holder.
· Remote work: Individual must be able to work remotely in compliance with mandated remote guidelines – including daily Skype stand up calls
· Candidates must have a Bachelor's Degree and 8 years of IT experience (or a High School Degree and 11 years of IT experience)
Apply
Related jobs
October 23
October 22
October 11
October 2
September 19
August 26
August 24
August 21
View all recent jobs