< Back to all results
August 7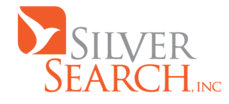 EdTech company looking to hire a full-time, fully remote Java developer with Spring experience. They are building out SaaS products for schools and educational organizations across the country that are providing a wide range of meaningful solutions for administrators and educators that are directly impacting students and the quality of education that they are receiving (i.e. individualized education programs for kids with special needs). As a developer, you will be working on ways to enhance their current product offerings as well as designing and building out brand new scalable solutions. It's a fast-paced, highly collaberative agile environment in which you'll be working across cross-functional teams using a CI/CD model.
3-5 years of Java/Spring experience
Experience with microservice architecture
Familiar working in an agile environment
Experience with automation servers such as Jenkins
Experience using reporting libraries such as Spring, MySQL, Tomcat, and BIRT
Excellent written and oral communication skills
Please do note that this position is currently only open to Permanent Residents.
Apply