< Back to all results
July 18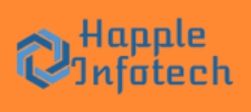 Please revert back If you are interested
Job Title : Technical Product Manager
Location : Remote
Duration : Full Time with Innova solutions
client : change Health care ( Direct)
The technical product manager (TPM) for Customer Identity and Access Management (CIAM) will work with internal users, development and implementation teams to gather and manage technicalproduct requirements. The TPM will collaborate with peers to ensure that the product road map is aligned with company s strategy and goals. The role is responsible for guiding requirements based on prioritized technical needs, contributing to the product backlog, and collaborating with cross functional teams to ensure successful development and roll out of new features for CIAM..
Job Responsibilities:
Create product vision and strategy, product road map, and deliver product requirements and workflows.
Work closely with technical internal teams, including engineering and development, to write user stories and requirements.
Help facilitate sprint planning and grooming using Safe/Agile development framework.
This position will be the main interaction point for other teams to discuss CIAM technical capabilities from product management perspective.
Work with multiple stakeholders to define and manage technical and organizational readiness for product roll outs.
Work with CIAM implementation team to understand requirements and prioritize for productization.
Work with Program Manager and Product Owner to ensure there is a project plan for each initiative or release, monitor and mitigate risks, keep each capability on track, and provide communication with all teams to ensure alignment.
Build and share domain knowledge. Act as product evangelist, drive best practice research and bench marking to build best-in-class solution.
Minimum Requirements:
3-5 years of experience is required in IAM in software development/consulting/product management.
Critical Skills:
Experience in one or more of the following is highly desired:
o Identity and Access Management (IAM)
o Exposure to any IAM standards such as OAuth, Open ID Connect, SAML
o Development and/or implementation of Identity and Access Management solutions
o Demonstrate technical proficiency and effectiveness working closely with Software Engineers, Architects and QA
Apply
Related jobs
October 23
October 22
October 11
October 2
September 30
September 8
September 2
View all recent jobs