< Back to all results
July 17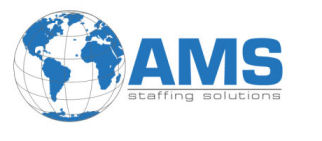 Please send resume in word format should you be interested in this Automation Engineer Opening that is fully REMOTE with our client located near (973 area code / NW New Jersey). The travel expectations into their office would be for a couple days bi-monthly and the rest of the time the position would be remote. Salary for this position will be $120-135K +10% Bonus + Benefits. If you are not interested, please forward to colleagues as we offer referral bonuses.
Manager Notes:
-Need someone Process Driven because the company not agile yet and still automating simple tasks (powershell scripting)
-Need someone who can develop methodologies
-Someone who is very collaborative
-scripting- puppet
-linux
-windows
Our client is seeking an Automation Engineer who's primary responsibility will be to design and deploy automation in the infrastructure supporting our business platforms and continuously improve to meet the evolving needs of our business community. The Engineer will help drive the strategic initiatives and tactical activities and "Cloud First" direction of Selective Insurance. The Automation engineer is also required to document designs and creations and share their findings with others.
Automation Engineer develop and apply the technological principles needed to control or monitor the processes in place. Will be involved in developing and designing the concept, testing, installation, and monitoring of automation processes.
Work with senior leadership and Architecture to formulate and carry out the strategic plan for the automation and cloud directions. Establish and support technical policies and procedures to align with the automation and cloud directions, which includes compliance and security efforts related to systems managed by the Infrastructure teams. Develop automation methodologies for infrastructure build and system management activities across platforms and storage systems. Develop and maintain installation and configuration management procedures, and drive automation around these areas. Identify and implement automation to improve infrastructure services, as well as "self-healing" measures, to 99.999% availability (i.e. "Five 9s")Coordinates cross functional projects and enterprise-wide programs to insure compliance with shared infrastructure strategies. Support the efforts for cross-training and collaboration, as well as mentoring other less-experienced members aiding in the automation and cloud directions
Drive improved "Time To Value" using automated, consistent and self-documenting processes
Aid in the communication collaboration with the Project Management teams, Architecture and Infrastructure Coordinators on project progress, issues and solutions. Advanced level knowledge of Windows and Linux operating systems and technologies, including the automated provisioning and management of these environments. Advanced level knowledge and experience with infrastructure automation design and services, including HA (High Availability), IaC (Infrastructure as Code), PaaS (Platform as a Service) and IaaS (Infrastructure as a Service). Advanced level knowledge in the administration of storage/SAN, file, including forecasting, utilization, provisioning and redundancy
Expert level knowledge and experience with the implementation, optimization, automation, high-availability and management of infrastructure services, including NOS (Network Operating Systems/Active Directory), DHCP and DNS. Advanced knowledge in the workings and operation of virtual environments, including application, server and storage. Understanding of Cloud technologies, including administration, design and provisioning through the use of cloud management and broker services (e.g. vRealize, Cloudforms). Strong understanding of configuration management and software deployment principles, such as Puppet, Ansible and Chef. Understanding of storage technologies, storage virtualization and principles of SANs.Extensive experience with active scripting languages, including and especially PowerShell and Python. and the use to further automate environments
Advance experience with source control, configuration management and deployment systems, such as Git Lab, Jenkins, Puppet, Ansible
Experience with Windows and Linux middleware (e.g. IIS, JBoss, Apache) Experience working with databases (e.g. SQL, Oracle). Experience with Agile and Waterfall project management.Hands-on experience with virtualization tools and cloud computing, Microsoft Azure and multi cloud platforms. Experience with network principles and design. Experience in the administration of storage/SAN, file, including forecasting, utilization, provisioning and redundancies. College degree in computer science or a related field preferred. 10 + years Infrastructure Engineering or Applications Architecture across multiple disciplines
Apply
Related jobs
October 23
October 22
October 11
October 2
September 19
September 8
September 2
August 26
View all recent jobs