< Back to all results
July 8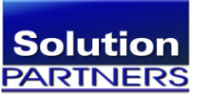 We have a client in Auburn AL looking for a Software Developer. This client is open to a 100% remote person. They would prefer a permanent candidate but will take a contractor. We need someone that has a mixture in Ruby and web development. Our client is a rapidly growing national quality improvement and care management organization. They work to ensure that over 20 million people receive the right care, at the right time, in the right setting. The salary range is up to 105K.
Accountabilities
Assists Analysts in translating and documenting business requirements into technical specifications.
Provide estimations on requested work.
Maintaining and protecting codebase repositories.
Participate in peer code reviews.
Developing standards-based applications with emphasis on quality and security.
Coordinate with other staff within ITS to research and resolve complex issues.
Identifies areas of concern and makes appropriate recommendations regarding changes.
Understand the development team priorities and downstream impacts in order to prioritize work.
Working in both independent and team environments.
Qualifications
Required: Bachelor's degree from an accredited college or university in Information Management, Computer Science, Mathematics, or an approved related field, or an equivalent combination in education and experience.
Knowledge of:
Windows and Linux OS
Development in a Linux terminal environment.
Front-end and backend development with database integration
Database query languages (SQL, PL/SQL)
Ruby and JRuby development.
Web application development (Ruby on Rails, PHP, Oracle APEX,
NET, REST, SOAP, HTML, CSS, Bootstrap, JavaScript)
Healthcare industry standards
Data exchange formats (XML, JSON etc)
Ability to:
Adapt and learn technologies quickly and efficiently.
Analyze code for efficiency and make recommendations for alternate methods.
Solve problems through troubleshooting or research effectively
Demonstrate interpersonal skills for effective verbal communication to explain technical concepts
Maintain a positive attitude and contribute both as an individual and a team member to achieve the goals of the team.
Adapt to flexible work hours
Accept accountability
Produce expected results from requirements efficiently
Skills:
Strong problem solving and analytical skills.
Detail-oriented, creative, inquisitive, persistent, and self-motivated
Ability to organize, plan, prioritize and implement multiple work assignments efficiently
Ability to juggle competing demands and work under pressure of frequent and tight deadlines.
Strong written and oral communication skills.
Strong interpersonal skills.
Experience
A minimum of 8-10 years current relevant experience preferably in the Healthcare industry.
Apply
Related jobs
October 11
October 2
September 30
September 19
August 26
August 24
View all recent jobs